Leaving your windows naked without curtains or blinds can make you feel like you have no privacy even if you are on a farm and your closest neighbor is 2 miles away.
But if we decorate our windows, then we are taking away the natural sunlight. Window curtains and blinds are described by many as items that are not necessities to our home, hence why so many people are treating them as "dressings." But that view changes as soon as you start to feel your privacy is getting disturbed by your noisy neighbors.
A vice president of a textile and materials company describes windows curtains and blinds as items that "You don't think about them until you have to."
With all that in mind, we are going to tell you about the best window curtains and blinds that will satisfy even the pickiest of interior designers.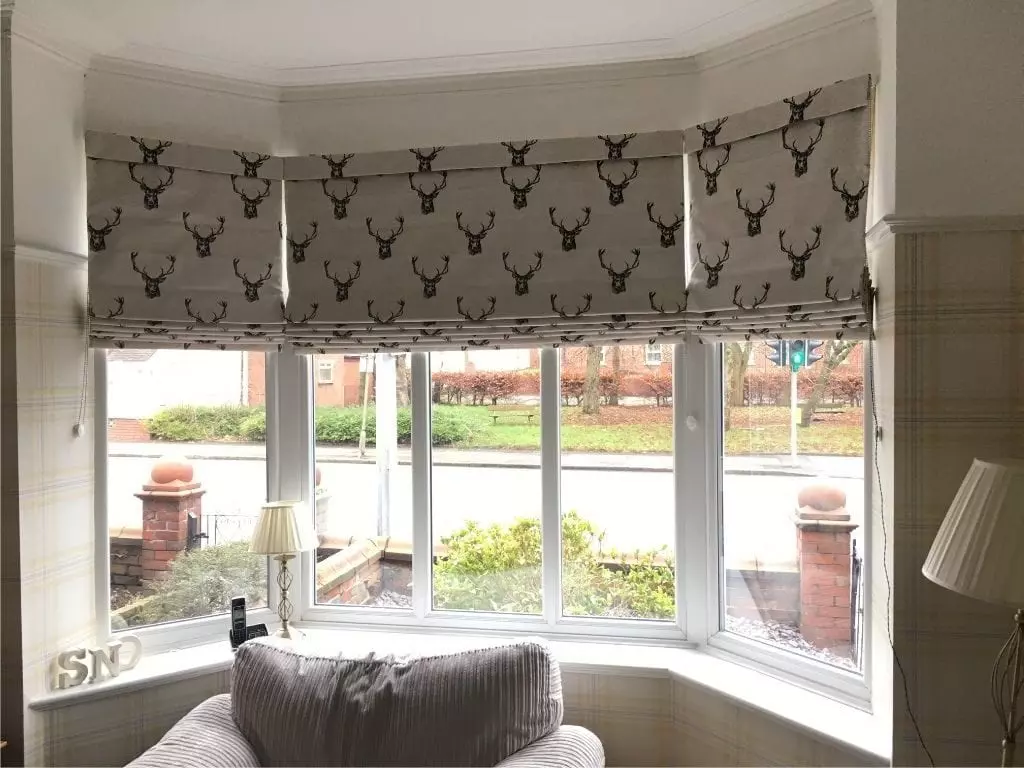 •  Bamboo Roll-Up Window Blind
Bamboo Roll-Up Window Blinds work best with any interior, and curtains also go along well with them. They allow you to regulate the natural lighting on your own, as well as see through them. Bamboo roll up blinds are convenient, and they offer you full privacy of your room. They are modern and go along best with a classy interior. For a great selection of custom bamboo shades made specifically for your windows, check out The Blinds Source. When you choose customized blinds the installation can be done for you and they will fit perfectly every time
•  Waterfall Woven Wood Shade
These shades can be paired with any kind of interior no matter how modern or classic. Waterfall woven wood shades will add texture to your room, as well as privacy.
•  Silhouette Window Sheers
Sheers are excellent for transforming the sunlight into ambient warmness, and they offer you privacy as well. Sheers are excellent for any style and go well with any interior. Some blinds and window coverings are made out of fine materials, but not as fine as these sheers from Hunter Douglas that offer you elegance on top of quality.
•  Honeycomb Window Treatments
Honeycombs are stylish and high-tech window treatments that will add so much aesthetics to your interior design. Much like most of the blinds and window coverings on this list, they go along with any interior design style no matter how modern or classic. Honeycomb window treatments can be found in both vertical and horizontal pleats, and many different fabric types and colors.
•  Roman Shades from Hunter Douglas
Much like the name says, these Roman Shades will offer elegance, luxury, aesthetics and they can rock with pretty much any interior. Roman Shades come in different fabric type, size, and color, perfect for you to find the best one for your interior. Roman Shades create a set of calmness in the room, and they look so nice from outside, that people will start inviting themselves over.
•  Linen Grommet Sheer Curtains
Linen curtains are simple and yet timeless. They bring out the best of the natural colors and sunlight from the outside world into your living room. The fabric is so good that the sun shines through it, giving it an aesthetic feel to everything inside the room. They come in different colors, and linen curtains are very affordable, that's a fact.
•  Roller Shades
Roller Shades are the pick for many interior designers, according to Jenny Norris, a top of the line interior designer. Roller Shades can make any window feel beautiful and lively. Woven roller shades will bring out the best look possible to your living room, as well as satisfying the looks of even the ugliest of windows.